Well… I felt inspired after learning a crayon/watercolour technique in a recent art class, to replicate it somehow in relation to Remembrance Day. I didn't have a clear plan in mind, but just decided to go for it, with a white crayon and some paint… This project proved to be another valid learning experience for me — ALWAYS HAVE A CLEAR VISION BEFORE STARTING AN ART PROJECT.
I didn't think too much of the logistics behind the project, and I was not happy at all with the end result (in fact, I threw it out right away to hide the evidence of my failed attempt).
Here is the process of my failed painting:
My materials: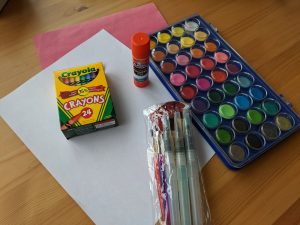 I began by drawing out my crayon design in white: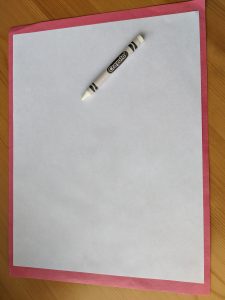 My cat wanted to "help" with the project too..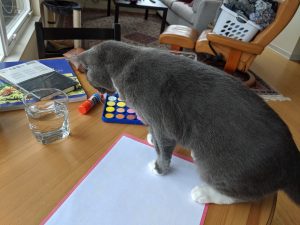 Then added water colour paint… This was the point when I realized I had messed up. With this idea, I should have filled in the poppy with crayon, not just outlined it. I also didn't had enough wax crayon to the poppy, so the paint covered the majority of it.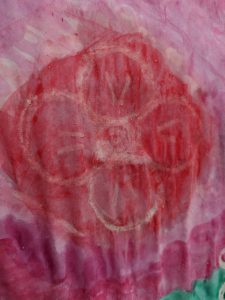 Then I lost all hope for this, and just finished the project with some odd looking tye-dye style painting.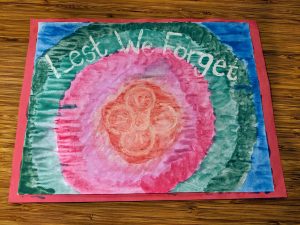 The intention was there.. but I'm definitely glad this was not a craft idea that I brought into a classroom before trying it out for myself! Yay for learning!