This week's arts and crafts were made up of a lot of cutting and gluing. We had to create posters for our Inquiry Gallery Walk for our Field Experience seminar.
My Inquiry for the term was "How can I help instill confidence in early writers?".
Although I didn't take pictures of the process of making my board, I did make sure to take some pictures of the finished product.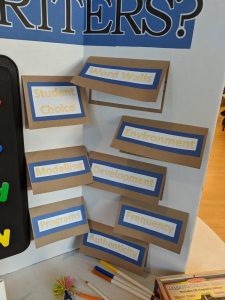 Flaps! Great way to make a presentation board more engaging.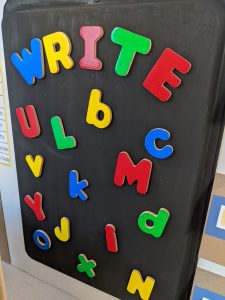 Magnets! I painted an old baking sheet, and used it as a magnet board to show other ways to engage learners in writing.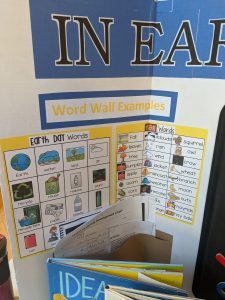 More cutting and pasting..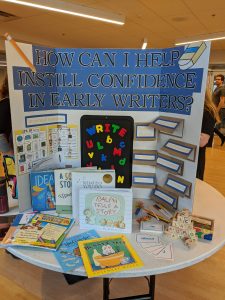 The whole setup!