As I peruse Pinterest, I often see these neat looking 'dot paintings', (as featured here in a quick google images search).
For this week's art project, I decided to make myself a Christmas themed dot painting, that I'll be able to happily display much earlier than is socially acceptable.
I started with an inexpensive canvas from the dollar store – a wonderful art product that could be used for an entire class to make their art feel a little more special.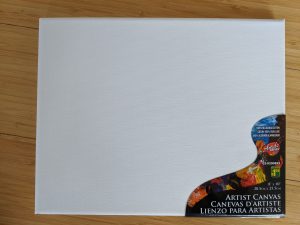 Then I painted it black so that my dots would really pop: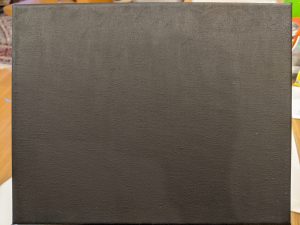 Then I outlined the design in pencil. The great thing about doing this craft with kids, is that the outlines can be very simple, but the end result looks much more interesting!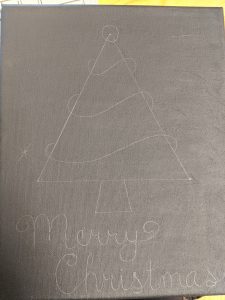 Then I dotted away!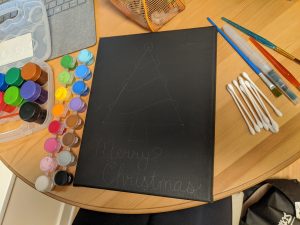 And dotted some more…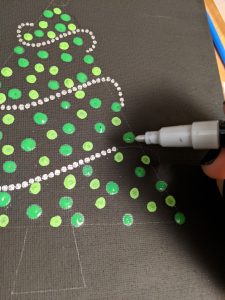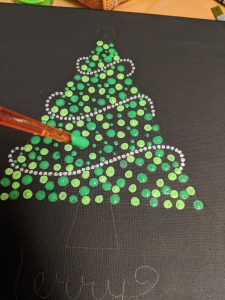 Bejeweled a little: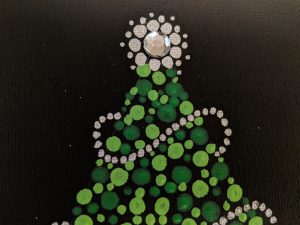 Aaaand a few more dots: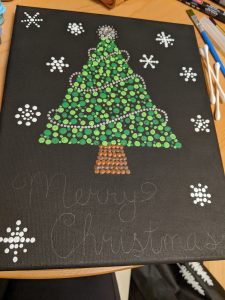 Added a little writing to mix things up: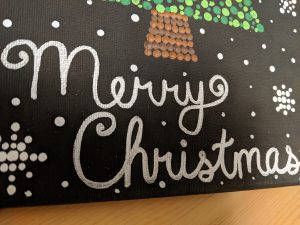 And voila! My festive dot painting is complete!