This past weekend I got to babysit my oldest niece, and decided it would be fun to do some painting with her.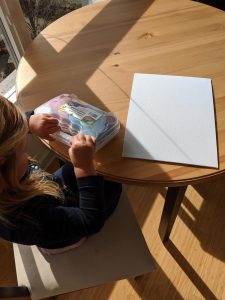 I set everything up nice and organized, with paper underneath to protect my table, a brush, and cleaning water. Did all this help contain the mess in the long run… No.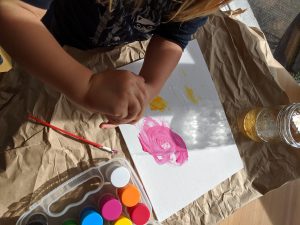 What I soon realized is, you can't keep a two and a half year old's attention to paint while trying desperately to clean the brush between each colour, and keep her mucky hands from touching everything. So my neatly envision paint activity soon turned into a finger painting mess. But that's okay! She was enjoying it so much!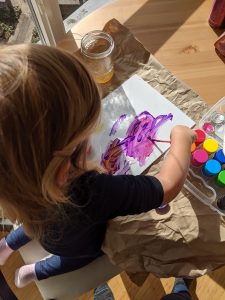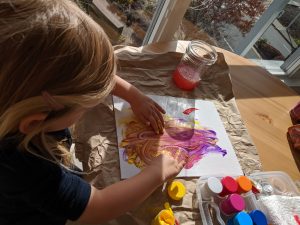 Another big lesson learned: hide the black paint! The final colour she dove into before losing interest was black.. And so follows the covering up of all the beautiful colours she had put on the canvas up to this point: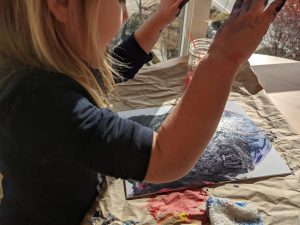 But did she ever love it!